Electrician Job Description: How to Write an Effective Job Posting
By:admin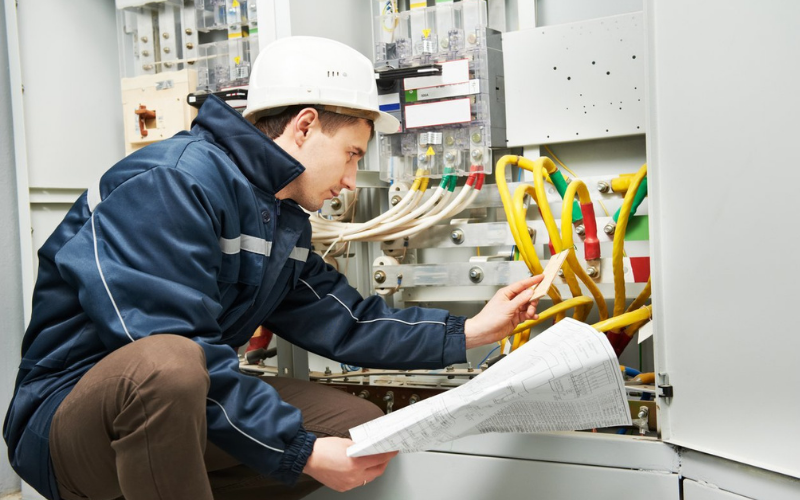 Electrician Job Description Sample: Attracting the Best Talent for Your Company or Home Project
Finding the right electrician for your company or home can be like finding a needle in a haystack. You want someone who is experienced, professional, and able to handle any electrical issue that may arise. That's why writing an effective electrician job description is so crucial to attract top talent to your business or project.
Step 1: Job Title and Overview
Start by clearly stating the job title and providing an overview of the position. For example, "Electrician – Seeking an experienced electrician to join our team to handle installation, maintenance, and repair of electrical systems in commercial and residential settings."
Step 2: Essential Job Function
Next, list out the essential functions of the job, such as:
- Install, maintain, and repair electrical systems in commercial and residential settings
- Diagnose and troubleshoot electrical issues
- Install and maintain electrical equipment and fixtures, including switchboards, transformers, and generators
- Ensure compliance with safety codes and regulations
- Read and interpret blueprints, schematics, and diagrams
- Communicate with clients, team members, and other contractors to ensure project success
- Provide outstanding customer service and maintain a professional appearance and demeanor
Step 3: Qualifications and Requirements
List out the qualifications and requirements necessary for the job, including:
- High school diploma or equivalent
- Completion of an apprenticeship program or two-year technical degree in electrical work
- Journeyman or master electrician license required
- Minimum of 3-5 years of experience in commercial and/or residential electrical work
- Ability to read and interpret blueprints and schematics
- Strong problem-solving and communication skills
- Ability to work independently or as part of a team
- Reliable transportation and a valid driver's license
- Clean criminal record and drug-free
Step 4: Company and Benefits Overview
Provide a brief overview of your company and any benefits you offer to employees, such as:
- Established electrical company with a strong reputation for excellence
- Positive and team-oriented work environment
- Competitive pay and benefits, including health insurance, retirement plan, and paid time off
- Opportunities for advancement and continuing education
Step 5: How to Apply
Encourage applicants to apply by providing clear instructions on how to submit their application, including:
- Submit their resume and cover letter to the provided email or online application portal
- Include a brief summary of their experience and qualifications
- Indicate their availability and salary requirements
By following these steps, you can create an electrician job description that will attract top talent to your company or home project. A skilled and knowledgeable electrician can make all the difference in ensuring that your electrical work is done right the first time, so take the time to find the best possible candidate.