Roll up Canvas Tool Bag with Durable Leather Straps and Multiple Pockets and Compartments
By:admin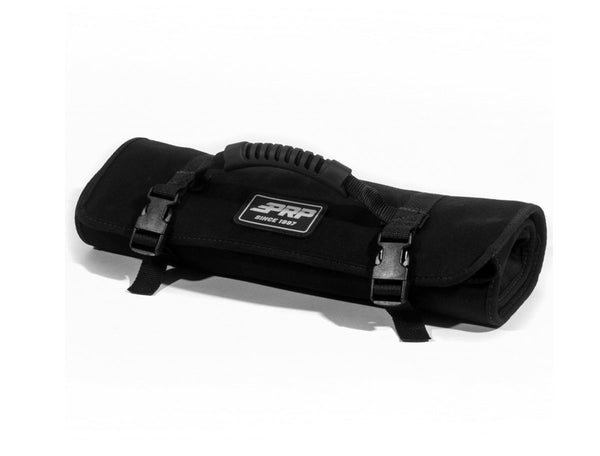 for Mechanics, Waxed Canvas Tool Bag, Durable Tool Bag, Leather Straps Tool Bag, Assorted Size Pockets Tool Bag, Zip Up Compartment Tool Bag, Leather Lid Pouch Tool Bag

Roll Up Tool Bag for Mechanics: The Ultimate Solution for Tool Organization

Are you tired of rummaging through your messy tool box just to find a single socket wrench? Do you wish you had a more organized and portable solution for carrying your tools around? If so, then the Roll Up Tool Bag for Mechanics is the perfect tool bag for you!

Crafted from premium quality materials, the Roll Up Tool Bag is made from strong and durable waxed canvas fabric that is built to withstand rugged use. The thick canvas material is water-resistant, so you can rest assured that your tools will remain dry even in rainy weather.

The bag features smooth and sturdy leather straps that can be comfortably slung over your shoulder or carried in your hand. The leather straps are firmly attached to the bag so you can trust them to bear the heavy weight of your tools without any tearing or fraying.

The Roll Up Tool Bag boasts a design that is highly functional and practical. The tool bag measures 650mm x 380mm when rolled out, providing ample space for you to store a wide range of different tools. The bag features seven assorted size pockets that can fit a variety of tools such as wrenches, hammers, screwdrivers, pliers, and more. The pockets are designed to be spacious enough to accommodate different sizes of tools, ranging from small to large.

In addition to the seven pockets, the Roll Up Tool Bag also comes with a leather lid pouch and a zip-up compartment. The lid pouch is perfect for storing smaller items such as nails, screws, bolts, and bits, while the zip-up compartment is an ideal spot for storing your personal items such as a mobile phone, wallet, and keys.

The Roll Up Tool Bag is perfect for mechanics, technicians, DIY enthusiasts, and tradespeople who need an efficient way of carrying their tools around. The bag can be easily rolled up and packed away, making it an excellent choice for those on the move.

Furthermore, the waxed canvas material of the Roll Up Tool Bag provides a level of durability and toughness that you won't find in other types of tool bags. The bag is resistant to wear and tear, making it a long-lasting investment for years to come.

Whether you are working in a garage, on a construction site, or in a workshop, the Roll Up Tool Bag is an essential tool organizer that you can rely on. With its rugged waxed canvas fabric, sturdy leather straps, and ample storage space, the Roll Up Tool Bag is a top-quality tool bag that is a must-have for any mechanic or tradesperson.

In conclusion, the Roll Up Tool Bag is the ultimate solution for tool organization. This durable and functional tool bag is designed to accommodate different types and sizes of tools, providing you with the necessary convenience and ease of access to your tools. With the Roll Up Tool Bag, you can take your tools on the go with confidence, knowing that they are safely and securely stored in one practical and stylish tool bag. Get your Roll Up Tool Bag today!